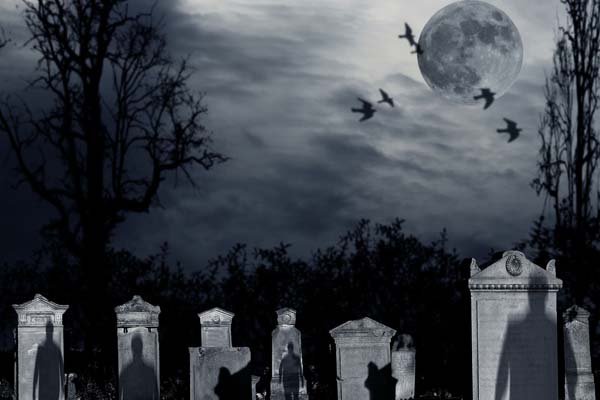 There aren't many wine writers, I imagine, who have been accused of communicating with the dead, but way back in the 1990s, The Sunday Times did describe me as a necromancer. The term the confused writer – of a piece about wine professionals' cellars – actually meant to use was 'necrophiliac', a word I'd flippantly chosen to describe Oz Clarke's and my propensity for keeping and opening venerable bottles of wine.
At the time, Clarke and I were neighbours and every now and then, in common with like-minded souls like Tim Atkin, my host on this site, and Charles Metcalfe, we'd get together and explore what a decade or two or sometimes three had done to wines ranging from St Emilion to Sainsbury's South East Australian Chardonnay.
The excitement of those entirely unstructured events often lay in discovering a truly delicious old Soave or Bull's Blood – cheap wines one might not expect to benefit from age. Naturally, these successes were the exceptions to the rule, but they offered a reminder of the fascinating way that even fairly modest wines can evolve. What we appreciated was a characteristic the French used to bang on about almost as much as 'terroir': tertiary flavours.
The great Professor Emile Peynaud, the man who revolutionised the quality of Bordeaux between the 1960s and 1970s (and, incidentally, came in for as much flak as Michel Rolland does today) neatly defined the three stages of wine evolution as primary (whose fruity character was directly derived from the grapes), secondary, which was more obviously 'winey' and came from the process of fermentation, and tertiary, which was the result of the wine being allowed to mature in a reductive – nearly oxygen-free – environment such as a bottle or well-sealed barrel.
To my mind, one of the hallmarks of a good wine that has entered this third phase is that it is a lot harder to describe with a single adjective. (Traditionally, the French would say that the additional complexity gained over time led to the use of the word 'bouquet' rather than 'aroma'). And, for me at least, wines with tertiary characteristics tend to be a lot harder to guess 'blind'. Rhônes, Riojas, Burgundies and Bordeaux resemble each other far more closely once they're in their late teens than when they've recently celebrated their fifth birthday. I would not have placed a very large bet on correctly guessing the grape variety that had been used to produce the delicious screwcap-sealed bottle of 2004 Cloudy Bay Sauvigon Blanc I enjoyed last week.
Nowadays, 'tertiary flavours' are rarely referred to in English, for the same reason that few people ever talk about typewriters or carbon paper: they simply don't come across them any more. And when they do, they often find the unfamiliar flavours less than pleasing. My experience of hosting tastings for City of London clients at which the majority of guests are not wine enthusiasts is that 10-15 years is about as old as most people really want to taste top Bordeaux. The prices these wines command seems to confirm this view: according to Wine-Searcher, a bottle of 1995 Lynch Bages would, for example, cost you the same today as a bottle of 2003.
Until recently, the greatest enemy of old wine, in many traditionalists' eyes, was Robert Parker, whose taste for rich, immediately fruity wines simultaneously encouraged producers to make reds and whites that fitted that description – and consumers to feel relaxed about drinking them. Wine merchants colluded in this trend by more or less giving up on keeping bottles for a decade or so until they were 'ready' as their forebears would have done.
Today, the line between en primeur and current vintage has more or less disappeared and as Bordeaux drinkers happily open their 2009s, years like 2005 and 2000 almost qualify as ancient history. In many ways, there is a lot to be said for the modern requirement for immediate drinkability; I'm sure that more bottles of wine are giving more pleasure to more people than ever before.
But… you get nothing for nothing in this life. There's a parallel with photography. Today, anyone can take a reasonable colour picture with their phone. But has the ease of not having to think about shutter speeds, f-stops and focusing helped to grow the appreciation of classic black and white images painstakingly shot on film?
Now there's another defendant in the dock, however – and a surprising potential cell-mate for Mr Parker. The hardline "natural" wine movement's decision to abjure sulphur dioxide has led to the creation of would-be serious wines that really aren't built to last. They mature faster and not necessarily in the same way as conventionally-produced wines. No one would seriously suggest that any natural wine will provide the pleasure at the age of 50 that a 1934 Vouvray gave me in 1984; that Loire was almost certainly unbearably laden with SO2 when it was first bottled. Even after a decade, most "natural" wines seem to have hit their best – or be way past it.
But let's stop apportioning blame for the lack of appreciation for old wines with tertiary character; let's consider how that appreciation might be rekindled. Surely the people best placed to change this situation are the ones who are loudest in complaining about it: the men and women who actually produce the wine.
To be blunt, I'm losing patience with winemakers who lament the fact that no one cellars their wine any more; if they believe it's worth cellaring, why don't they put their money where their mouths are and do it themselves? Why don't they stagger releases of – appropriately-priced – older vintages at various stages of their development? Of course some wineries do offer "museum" releases, but they are the exceptions to the rule. Most want to be rid of their wine as fast as possible; in the case of the Bordelais, before they are even in bottle.
When Château Latour decided to break this pattern by holding back its wines until they are deemed "ready", it was widely criticised both within Bordeaux and elsewhere. It was as though there was something fundamentally wrong about caring for the way a wine is appreciated by the people who buy it.
The potential to change and possibly improve over time is arguably the quality that sets wine apart from other, similarly delicious beverages. Whisky, tequila and beer all have terroir, but there's little point in keeping bottles of any of these to see what will happen to them. Today, it seems as though the torch for old wine is being carried almost exclusively by "collectors" and necrophiliacs like Clarke, Atkin, Metcalfe and myself. And that's a pity.
Image © Shutterstock