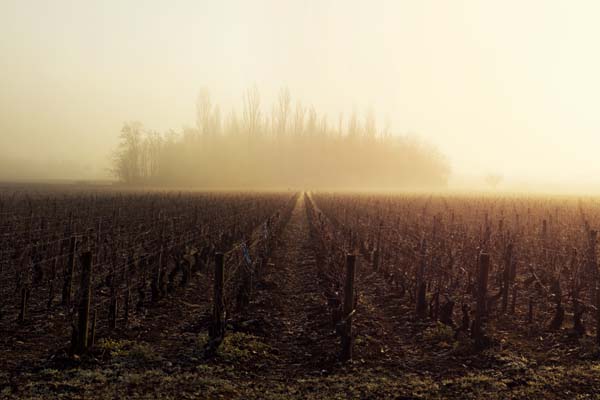 Choosing a white wine can be summed up in a single word: Don't. People will tell you that white wine is every bit as interesting as red wine. These are the same people who will tell you cats are every bit as good as dogs as pets. These are needy and delusional people whose houses smell. However, in order to be considered a real wine expert, you do need to know some basic facts about the various types of white wine. These are facts you will only rarely be called upon to use, like the crap you had to memorize for spelling and grammar tests. Those turned out to be worthless, too.
First, let's take a quick look at the most common white varieties and how little they have to offer.
Sauvignon Blanc: In France, the white wines of Bordeaux and the Loire Valley are predominantly Sauvignon Blanc. In California, it's the white wine of winemaker dinners, so that's why wineries grow it. New Zealand also produces one Sauvignon Blanc, which hundreds of different wineries bottle under their individual labels, and then randomly price. If you're stuck for something to say about a Sauvignon Blanc from anywhere on the planet, just say, "Oh, this reminds me of New Zealand Sauvignon Blanc." This is understood by knowledgeable wine people to mean, "I'm an idiot, and my house smells like cat's pee." Sauvignon Blanc is the classic match for goats' cheese, which should tell you a lot. I mean, goats' cheese is mostly made from the smegma between goat hooves. Hoofjam. Why wash that down with something good?
Chardonnay: Chardonnay is what your mother drinks. Is that what you want with your meal? Serious wine people don't drink Chardonnay, unless it's from Burgundy and costs a lot. Burgundy is really red wine, but the ones made from Chardonnay are always referenced as "white," like if you're a Caucasian playing in the NBA. You're considerably less valuable. There was a time when Chardonnay was the most popular white wine in the world, but, now, unfortunately, it's only the one that sells the most because no one likes it any more. One of the nice things about Chardonnay is how reliable it is. No matter what bottle you choose, you can be absolutely confident it won't taste anything like you expected.
Riesling: The Germans invented Riesling, so you know it's going to try over and over again to conquer the wine world. Riesling is the answer to the age-old question: what wine goes with genocide? Maybe a nice little Kabinett of Horrors. Wine experts will tell you that Riesling makes one of the longest lived wines, so, really, it's like your nasty old uncle you wish would die already. That's how you can think of Riesling, like that nasty old uncle. Sweet and lively when he was young, smelling pungently of petroleum as he aged, turning yellower and yellower, and, finally, hell, you wish you'd never met him in the first place. German Riesling is often recommended with Asian cuisine, to create a culinary Axis of Evil. Rieslings also tend to be lower in alcohol than most white wines, and, are, thus, particularly worthless.
Pinot Gris: Pinot Gris is a color variation of Pinot Noir, so in terms of quality and value, think white rapper. You may have heard of a dessert wine made from Pinot Gris called Vanilla Eiswein. Stay away from it. In Italy, Pinot Gris is called Pinot Grigio. It's a simple white wine, and, like pasta, all you need is to add water. There isn't any reason I can think of to order Pinot Grigio in a restaurant. It's just flat-chested Sauvignon Blanc.
Viognier: Not that long ago, perhaps only thirty years, there were only about thirty acres of Viognier in the world, but those were better times. Viognier is considered one of the aromatic grapes, which are notable for their perfume and names that are hard to pronounce, like Russian models. Viognier is famously hard to grow, which is why wine bloggers love it — reminds them of their audience. Viognier is also quite shy-bearing, and hangs less fruit than a Taliban country. OK, I should take that joke out. Viognier is occasionally co-fermented or blended with Syrah as a way to get some use out of it. It has a tendency towards high alcohol, tasting hot in the mouth. Again, like Russian models.
And then there are a bunch more white varieties that you can understand from just a sentence or two:
Gewürztraminer: Pronounce the "w" like a "v," like in "wagina."
Grenache Blanc: Adds acidity and length to blends, but on its own, like listening to a choir with only baritones.
Roussanne: You don't have to put on the red light.
Picpoul: Pic the winners of the first six races.
Grüner Veltliner: Named for what it tastes like—the top of a billiard table.
Assyrtiko: Beware of anything Greek having ass in it.
Marsanne: Men are from Marsanne, women are from verjus.
Chenin Blanc: As soon as it disappears, everybody wants it. Like Robert Parker's clout.
Photograph of Puligny-Montrachet © Tim Atkin MW