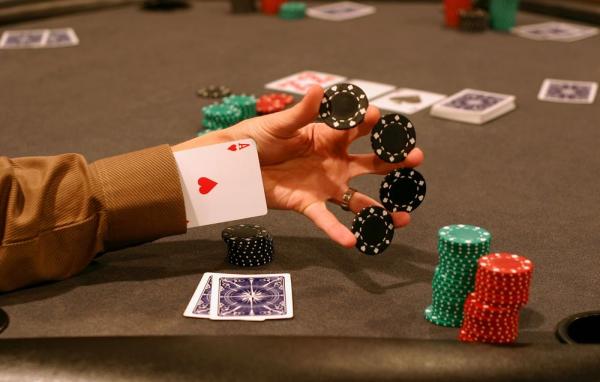 Investigative journalism is a dangerous business. Indeed, you could argue that in its purest form it's often fatal. Find out something that rich and powerful people don't want you to know about – illegal arms trading or money laundering, for example – and your life expectancy is dramatically shortened. Hit men are cheap.
Writing about wine is a notoriously genteel, low-risk affair. Can you imagine a supermarket sending a few baseball-bat wielding heavies round because of a bad review? No, I can't either. It's only a subjective opinion after all. And yet there are areas of the wine business where asking too many questions is unwise.
The movement of bulk wine is one – where does all that Italian wine that's shipped to France end up? – but I suspect that the murkier areas of the fine wine business are way more perilous, especially at what one might term the more industrial end of the trade . In her excellent book, Thirsty Dragon, Suzanne Mustatich estimates that at the height of Bordeaux-mania in China, Zhejiang Province in China alone consumed 30,000 bottles of "Lafite" in one year.
Some of these fakes are laughably bad – Lafitte, Lattour and so on – but not all of them are. As the price of fine wine has risen around the world, so it has attracted the attention of criminals in countries where there is little or no recourse to the courts. Try taking legal action in China or Russia, if you don't believe me.
The quantities involved may be smaller, but single bottles of older wines can be every bit as lucrative. The profit on a counterfeit bottle of 1945 Mouton-Rothschild, for example, could be £10,000 or more. And as the Rudi Kurniawan case illustrated, there are plenty of naïve people out there who are – or perhaps were – prepared to buy famous wines of questionable provenance.
David Elswood, International Head of Wine at Christie's, says that "for certain wines", counterfeiting is a "massive problem". He says that old bottles of Domaine de la Romanée-Conti and Châteaux Lafite, Latour and Lafleur are at the top of list, but adds that there are plenty of other "individual wines" that are faked on a consistent basis.
Elswood admits that, "faking wine is not brain surgery". Or, as Benjamin Wallace writes in The Billionaire's Vinegar, his bestseller about the fine wine trade, older fakes are "worth much more money than young wines, and easier to pull off". It's not just that there aren't that many people alive who have tasted, say, 1947 Cheval Blanc. It's also that wine is a living, fragile liquid. Bad bottles can always be blamed on poor corks, storage or ullage.
Elswood believes that single bottle counterfeits are essentially a cottage industry. When you look at the police photos of Rudi Kurniawan's laboratory, with its pots of glue, piles of labels and Californian "blending material", it's easy to agree with him. But no one really knows if Kurniawan was truly working alone, or was part of a bigger scam. And as the definition of fine wine broadens beyond Bordeaux, so there will be more opportunities to cheat.
It's certainly harder to fake, or tamper with, famous bottles today than it was 20 years ago. Several of the world's top wine producers now use etching, watermarks and microdots – as well as other techniques they're understandably reluctant to talk about – to help them identify fraud. But most older wines don't have this safety net. Even the grandest producers don't always have reliable information about the labels or bottle sizes they produced 50 years ago. And in those days, there were often several bottlings, or what Elswood calls "exemplars", of the same wine.
Last week, Maureen Downey, the blunt-talking Miss Marple of the fine wine industry, launched the Chai Wine Vault by Everledger, what she calls "an unprecedented solution for securing the authenticity and provenance of fine wine". How does it work? Put simply, wines are certified, given a permanent, digital record of provenance and re-authenticated every time they are traded. The Chai Method (TCM) can even guard against the use of reverse-engineered Coravins to empty and refill bottles with apparently pristine packaging.
TCM won't put an end to counterfeit wine, but it will protect buyers and sellers who pay to use it. Downey claims that there could be "easily US $1bn" of fake fine wine circulating right now, the equivalent of one in every five bottles. She points out that Kurniawan alone created and sold over US$150m of wine in a decade, worth an estimated US$550m at current market value. Kurniawan may or may not have been a lone wolf, but his example has spawned a "new wave of counterfeiters, who are flooding the markets in Europe, Asia and the USA".
Alarmist, perhaps, but I think she's probably right. Downey deals with fakes every day of her life. What's more, she's had the threats to prove that some very bad people take her seriously. I'd love to join her, doing some investigation of my own in China and elsewhere, but I value my knee caps too much.
Originally published in Harpers