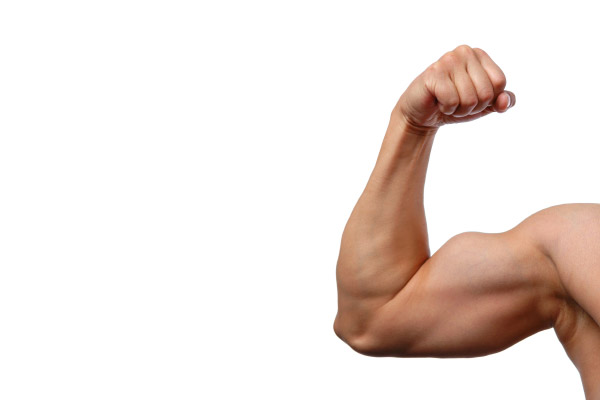 'No wimpy wines' reads the sign outside Ravenswood, Joel Peterston's eccentric base in the Sonoma Valley. Or, for Spanish-speakers, 'No vinos sin huevos' (no wines without balls!). Peterson specialises in California's most distinctive red grape, and, for him, wimpy Zinfandel (anything under a hefty 14.5% alcohol) is a crime. Not that his wines lack elegance. When a critic accused him of producing wines that were all fruit and alcohol and no finesse, Peterson had his photograph taken in a vat of fermenting juice. He was dressed in black tie and holding a silver platter with six Champagne flutes.
Californians are enormously proud of Zinfandel. Not so long ago, a bunch of fourth graders from Elk Grove School in Sacramento presented a bill to local politicians asking them to recognise Zinfandel as California's state grape. The kids weren't old enough to drink Zinfandel (although they claimed to be partial to its juice), but the grape duly took its place on a list that includes serpentine, the sabre-tooth cat and the garibaldi (respectively, California's official state rock, fossil and marine fish).
'Zinfandel is a variety that local winemakers really get behind,' says Jon Affonso of Rail Bridge Cellars in Sacramento. 'We regard it as our native grape.' Indeed, until comparatively recently, many on the West Coast believed Zinfandel to be an indigenous variety. But using the latest DNA techniques, Professor Carole Meredith, then working at the University of California, Davis, demonstrated that Zinfandel originated in Croatia and is one and the same grape as Crljenak (pronounced Tsir-al-gen-ick) Kastelanski, as well as Primitivo, a grape that is widely planted in Puglia in southern Italy.
The fact that Zinfandel originated in Croatia doesn't nullify its American associations. No one knows how the grape got to the United States, but records show it has been strutting its stuff in California since the 1850s and was on the East Coast as early as the 1820s. By US standards, this makes it virtually prehistoric. Within 30 years, Zinfandel became the dominant variety in California, providing large quantities of fruity, drinkable red wines for thirsty immigrants and gold miners. Some of the vines planted at the turn of the century exist today, although it was a close-run thing. In the years during and after Prohibition, Zinfandel plantings went into decline. By the time the modern California wine industry took off in the late 1960s, it had become yesterday's grape, dismissed as coarse and commonplace.
As French grapes such as Cabernet Sauvignon and Chardonnay became the latest thing, so Zinfandel plantings started to dwindle. A few die-hards (or Zinners, as they like to call themselves) stuck by the grape, but 20 years ago, it was on the skids. Then came white Zinfandel. Invented in 1972 by Bob Trinchero of the Sutter Home winery, this medium sweet, pale pink concoction was to be the saving of California's adopted variety. Zinfandel aficionados may turn up their noses at this lesser form of their favourite wine, but without it a lot of old Zinfandel vineyards would have been bulldozed. White Zinfandel still accounts for the majority of sales in the US, but in the past decade, there has been a red Zinfandel revival, spearheaded by Zinfandel Advocates and Producers (ZAP), with its tastings and 'Zinposiums'. The area under vine on the West Coast has grown to more than 49,136 acres and Zinfandel is now California's third most planted variety behind Chardonnay and Cabernet Sauvignon.
The most famous Zinfandel producer in the US – and the man who has taken the grape to new heights – is Paul Draper of Ridge, who has scoured the state in search of precious old vine sources. His Geyserville and Lytton Springs bottling are two of the best in California. Other producers to look out for are Ravenswood, Nalle, Seghesio, Saint Francis, Dry Creek Vineyard, De Loach, Hartford Court, Peachy Canyon, Rafanelli, Rosenblum, Storybook Mountain, Turley and Bonterra. Many of these make two or more Zinfandels, bottling wines from different vineyards (or regions) separately to preserve their characteristics.
Great Zinfandel is always high in alcohol. This grape needs to be ultra-ripe to show at its best. Paul Draper believes that there is no such things as an over-ripe Zinfandel. 'You need to go to 101 per cent ripeness to get the true character of the grape.' He says. And Tom Mackey, the award-winning winemaker at Saint Francis for more than 30 years until his retirement in 2011, once told me: 'Zinfandel is a wine where we can exaggerate.' Sonoma County is where most of the exaggeration is done, especially in the Dry Creek Valley, home to many of the state's best vineyards and wineries, but other good sources include Paso Robles and Lodi.
This doesn't mean that Zinfandel is always big and beefy. There are wines, most of them a caricature of the real thing, that would have sand kicked in their faces. In fact, Zinfandel has as many accents as Rory Bremner. It can be pink and sweet, it can be light and fruity, it can be rich, briary and concentrated and, on occasion, it can even be produced as a Port-style fortified wine.
This makes describing Zinfandel's flavours rather difficult. The same goes for suggesting food and wine pairings. ZAP's Zinfandel Aroma Wheel (www.zinfandel.org) includes dozens of aromas and flavours, from strawberries and blackcurrants to violets, mint, cinnamon, oregano and prunes. Old-wine Zinfandel, which is the grape's supreme expression, tends to be rich, lush and blackberry-scented, with notes to tobacco, liquorice, plums, prunes and dates, often underscored by the sweet vanilla and cinnamon characters of American oak. This type of Zinfandel is best served with rich, flavoursome food, particularly stews and rare steaks. I'll leave you to invent your own matches for white Zinfandel.
Most of the world's best Zinfandels come from California, although the grape does pop up in Australia (Cape Mentelle and Nepenthe), South Africa (Fairview and Hartenberg) and Chile (Canepa and MontGras). Zinfandel also crops up is Italy, as Primitivo. Indeed, some of the wines produced down in Italy's boot-heel are labelled as Zinfandel. If you want to taste an Italian version of America's adopted red grape, buy a bottle of Primitivo di Puglia, di Manduria, del Salento or del Tarantino. Names to look out for include Paolo Leo, Giuliani and Gianfranco Fino.
Could there also be a marketing opportunity for the Croatian wine industry, too? Tired of spelling out the name of their grape to interested wine drinkers, maybe producers of Crljenak should do the same thing. Anyone know the Croatian for 'no wimpy wines'?
Crib sheet
Smells and tastes of blackberries, strawberries, raspberries, plums, prune and dates, depending on their ripeness and concentration of the wine. You'll also find tobacco, liquorice, pepper, cinnamon and vanilla spice.
Goes with salads, fish and pasta – that's the whites and lighter reds. The more robust examples go well with game, meats and rich stews.
Costs as little as £4.49 for white Zinfandel – but even that is too much, in my view. The best single-vineyard Zins can set you back £50. Primitivo and Crljenak rarely cost more than £10. It is nearly always the grape behind the wines labelled Primitivo del Salento, del Tarantino, di Manduria and di Puglia.
Do say 'I think you'll find it's pronounced Tsir-al-gen-ick'
Don't say 'All the best Zinfandels are blush wines.'