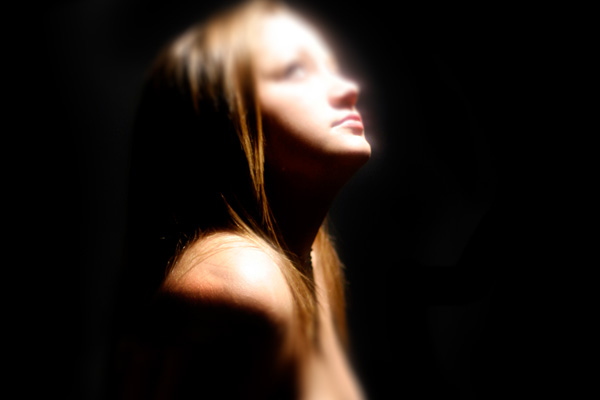 A South American friend of mine once paid an unannounced visit to Château Pétrus. He's not a naive person by nature, but on this occasion he was being rather optimistic. The chance of being given an impromptu tasting of the world's most expensive red wine is the longest of long shots – a bit like turning up at the All England Club on the day of the Men's Singles final and asking for a couple of Centre Court tickets. Daniel explained that he was a winemaker from Uruguay, but the response was a firm, if polite, 'Non'. He had his photo taken kneeling in the driveway instead.
Château Pétrus has this effect on people. There are some wine lovers, especially in the United States, who consider it the quintessential red wine: deeply coloured, lush, concentrated, densely fruity and, while tannic and well structured, somehow silky and smooth at the same time. Mind you, Pétrus has not always been revered in this way (until the 1960s very few people had heard of it, even in the sniffing and spitting business). But these days, its 4,000 cases are coveted by wine buffs from Arizona to Adelaide. It is, as they say in the advertising world, iconic.
Pétrus has done great things for the image of Merlot. Once regarded as Cabernet Sauvignon's lesser sidekick – Ernie Wise to Cabernet's Eric Morecambe, if you like – Merlot is now considered its equal by many. In fact, it would be fair to say that the last decade of the 20th century was a Merlot decade. To take one example: plantings in California grew from a meagre 2,000 acres in 1985 to 48,000 acres in 2000, as Americans switched to drinking red wine in the wake of revelations about its health-giving properties on a nationwide television show. They have since dropped back to 46,762 acres, but Merlot is still California's number three red grape behind Cabernet Sauvignon and Zinfandel.
What is Merlot's appeal? If I tell you that I once saw a brand called Marilyn Merlot on the West Coast (I'm not making this up), you'll probably get the picture. It is often described as fleshy and, er, voluptuous variety, a grape that appeals to white-wine drinkers as much as red. It has plenty of blackcurrant and mulberry fruit when young, but unlike many Cabernets, it doesn't assault your teeth and gums with tannin. No wonder it's known as 'Cabernet without the pain' in the US.
For all that, the two grape varieties are often blended together. Most of the great wines of the Left Bank in Bordeaux (encompassing the communes of Pauillac, St Estèphe, Margaux and St Julien) contain a proportion of Merlot. The same is true of 'Bordeaux-style' blends produced in Australia, Chile, South Africa and New Zealand, Argentina and the USA. In the minds of many winemakers, the two varieties are joined at the hip. They certainly complement each other extremely well.
It is a little-known fact that Merlot is the most planted grape variety in Bordeaux. Less expensive, though not necessarily lesser examples of Merlot-based wines can be found in the area known collectively at the Côtes de Bordeaux (de Castillon, de Francs and Blaye), as well as in Fronsac. If you're buying cheaper clarets, wines with a high proportion of Merlot are a good bet, especially in cooler years. The reason is that Merlot ripens well before Cabernet Sauvignon and tends to show softer fruit flavours than its partner in wine. The best Merlot-dominated clarets are Ausone, Angélus, Le Pin, Pétrus, Vieux Château Certan and L'Eglise-Clinet.
That said, Merlot and Cabernet tend to go well with similar dishes. A side of beef or a hunk of cheddar is the best accompaniment for both varieties, although New World examples, especially of Merlot, are a lot more versatile. Merlot can taste good with pork, rabbit, lamb, pheasant, duck, goose, terrine, ham, stews, chicken and even certain fish, such as tuna and swordfish. The more tannic the wines, the more robust the food should be. Bordeaux and its satellite appellations in the south-west of France may be the home of Merlot. But the grape performs well in the Languedoc-Roussillon, too, where it is usually sold as an unblended varietal wine, often called Vin de Pays d'Oc. No one has made a great Merlot in the Midi yet, but there are a number of decent wines on the market, often at good prices, from producers such as La Forge.
Like Cabernet Sauvignon, Merlot is grown all over the world. The grape is planted in Australia, New Zealand, South Africa, Chile, Argentina, California, Washington State, Spain, Bulgaria, Romania and Italy. As in Bordeaux, it is sometimes blended with Cabernet, but if you want to taste a stand-alone Merlot, the New World is your best bet. Or possibly not. In Chile, it recently emerged that Merlot had been confused for decades with another (somewhat rare) Bordeaux variety called Carmenère, which was shipped to South America in the 19th century. Wineries are beginning to distinguish between what they call Merlot and Merlot Merlot on their labels these days, but you're still just as likely to find yourself drinking a Carmenère as a Merlot from Chile. Names to look out for are Valdivieso, Casa Lapostolle (where the so-called King of Merlot, Frenchman Michel Rolland, is a consultant) and Errázuriz.
Chile notwithstanding, I think the best non-French Merlots are produced in three countries: Italy, New Zealand and the USA. In Italy, the grape is planted in the north-east and centre of the country, as well as in Sicily, and has become as fashionable as the latest catwalk creation. It is sometimes blended with local grapes, such as Sangiovese, but can also be superb on its own. Look out for the wines from Castello di Ama, Avignonesi, Ornellaia and Planeta.
New Zealand is still feeling its way with Merlot, partly because most winemakers thought (mistakenly, in my view) that Cabernet was better suited to the kiwi climate. The result was some very green, weedy wines. Now those winemakers are switching to Merlot with impressive results in areas such as Hawke's Bay, Waiheke island and Marlborough. Esk Valley, CJ Pask, Craggy Range and Villa Maria are all good sources.
The US has embraced Merlot passionately. As well as being the home of oceans of quaffing Merlot, it makes some of the best wines outside Pomerol and St Emilion. The prices of the leading wines (Beringer, Shafer, Duckhorn, Newton, and Matanzas Creek in California; Andrew Will, Leonetti and Woodward Canyon in Washington State) can put a sizeable dent in your wallet, but they're still a lot cheaper than Château Pétrus. More to the point, these places will let you taste if you turn up unannounced. Next time he's looking to taste sublime Merlot, perhaps my Uruguayan friend should head for the West Coast rather than Pomerol.
Crib sheet
SMELLS AND TASTES OF: Mulberries, blackcurrants, strawberries, green peppers, plums, fruit cake, coffee, chocolate, game, cinnamon, cloves, cedarwood and mint (especially in the New World).
GOES WITH: Red meat and hard cheeses, but more versatile than Cabernet Sauvignon. The softer New World examples are very adaptable.
COSTS: A Chilean 'cheapie' costs £4.49 or less. A bottle of 2000 Pétrus will set you back around £2800. Ouch! You won't see it on the label, but (usually as part of a blend) it's also the grape behind the wines of Pomerol, St Emilion, Bergerac and the Bordeaux Côtes appellations. Le Pin and Pétrus, two of the most expensive reds in the world, are both varietal Merlots.
DO SAY: 'I knew Château Pétrus before it was famous. I used to buy it at Augustus Barnett for less than £20'.
DON'T SAY: 'I think you'll find that Carmenère and Merlot are the same grape, actually'.