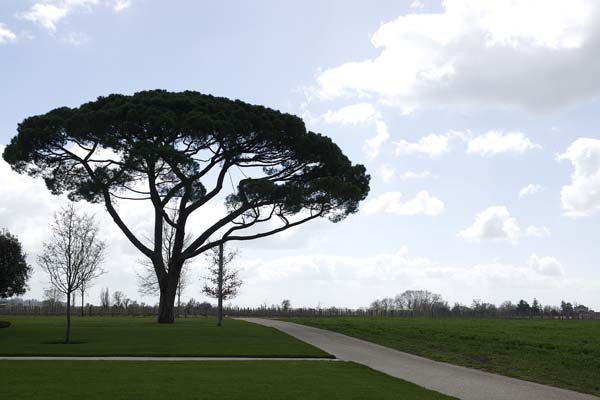 In his timely article on Wine-Pages about score inflation in Bordeaux, Stephen Brook sets out to prove that points reached a "preposterous level" in 2014. He also accuses me of being one of the "worst offenders when it comes to stratospheric scoring", yet (contradicting himself) says that the scores of leading critics are "close to identical". Are we all giving "stratospheric scores" or just a few of us?
Stephen is not the only person who has criticised the en primeur system, although he still goes every year to taste the wines. I, too, have written about this extensively. See my articles in Harpers this year and last, one of which called the system "outmoded, outdated and out of touch with modern consumers". If this makes me an "adjunct of the PR industry" then I'm Paul Pontallier. Indeed, two separate château owners accused me of "Bordeaux bashing" this year.
I have also been very critical of the practice of inflated scoring, and not just in Bordeaux. See another of my pieces in Harpers from last year. To put my "inflated" scores in context, I gave two 100 point scores to Bordeaux 2009s (Lafite and Cheval Blanc) and none to Brunello 2010s. Robert Parker gave 18 wines his perfect score in the former vintage; James Suckling gave four (from memory) to the latter. In my life, I think I have given fewer than a dozen perfect scores.
Now let's turn to Stephen's comments on the 2014s. I rated 389 wines over a nine-day period in Bordeaux and my average score was 91.1 points. To me, 91 points is the equivalent of a silver medal (90-94 points), compared with bronze (85-89) and gold (95+). These are the brackets we use at the International Wine Challenge and I would argue that they are now the international norm. I gave 101 wines 89 points or fewer.
This may sound like "inflationary scoring", but remember two things: a) I was writing about the best wines from the best properties in the world's leading fine wine region and b) this is a good to very good vintage with pockets of excellence (at least in my view). I gave 41 wines the equivalent of a gold medal (11.31% of what I tasted, which is not excessive) and four wines 98 points (Cheval Blanc, Lafleur, La Mission Haut-Brion and Latour). Time will tell, but I believe these are truly outstanding wines. So they should be, given the prices at which they sell.
Stephen's second point is that critics' scores are "close to identical". Again, this is not borne out by the facts. If you look at Liv-Ex's overview of critics' scores, you will see that, while there are certainly wines on which we agree, there are others on which we don't. I gave the lowest scores of any reviewer to Pavie, Troplong-Mondot and Pape-Clément, for example. I was also less keen on the sweet wines of the vintage than many of my colleagues, and said so in my report.
Overall, my scores show the greatest spread of marks of the major en primeur critics. Surely it is a wine writer's job to back the wines he or she believes in and steer people away from those he doesn't. The easiest thing in the world is to give everything 93 points (or 16.5 out of 20). It always makes me smile when one consumer magazine (with one eye on its advertising revenue) rates the First Growths identically every year.
En primeur is not a perfect system for judging wines. Like Stephen, I have huge reservations about assessing young samples that may or not represent the finished blend. But, for now, it is the only system we have. There are still some consumers who want to buy these wines en primeur (although their number appears to be dwindling) and I think they find scores (and the analysis and tasting notes that accompany them) useful. If that means that they buy the wines I rate, all well and good. If they'd rather follow another critic's opinion, or look at a range of opinions, then that's great, too.
I respect anyone who goes to Bordeaux to taste the wines en primeur, paying their own money to do so. To say that honest, hard-working critics are "sucking up to the rich and powerful of the wine world" is absurd as well as insulting. In our different ways, we want to tell it like it is. And in 2014, that means giving high scores to the best wines – but some low ones, too.