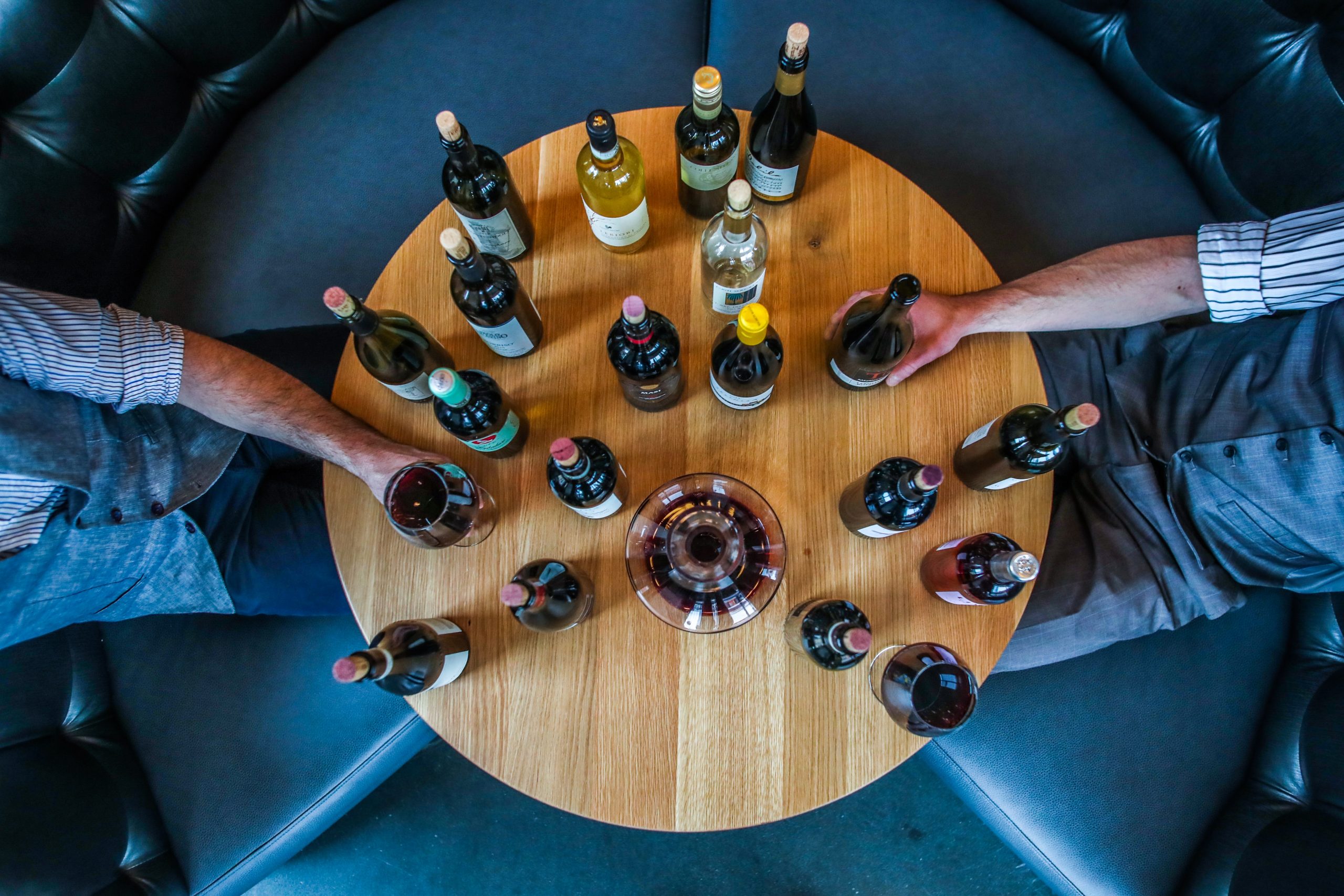 For close to a year, I've been working as the self-proclaimed Ancient World specialist in a wine shop. In the process of spitting samples into a sink with various salesmen, I'm sometimes told about overseas wineries that produce wines that are " ideal for the American palate". One rep even admitted that the Agiorgitiko I was swirling was specifically tailored for Americans and was different to what the winery sells back in Greece.  In 2018, the New York Times' Eric Asimov wrote about how, after a visit to the same country, sommelier Joe Robitaille felt that, "bright, crisp, steel-fermented whites were often made for export, while the Greeks kept barrel-fermented whites for themselves".
If wines are being tweaked for the American palate, are they still good examples of that location's winemaking craft and terroir? If there's a formula that satiates the American palate, what does it entail and who determines what it is? While everyone I asked seemed to agree that the American palate used to mean "big boy", high-alcohol reds that would score close to triple digits on the Robert Parker scale, it's not that easy to be categorical anymore. The more I inquire, the more I'm convinced that there isn't an updated definitive answer.
Dennis Lopez, my wine shop's Germany and Austria expert and Champagne champion, feels that, not so long ago, producers abroad adjusted their styles for better Parker scores and the recognition in wine publications that resulted from them. "The style that was achieved in the 1990s and early 2000s was achieved purposefully. With the warming climate, producers are having a difficult time going back to their old style with lighter extractions and lower alcohol levels," he says. "I personally enjoy traditional Old World styled wines and was never a fan of reaching for scores or popularity. But I also understand that a business needs to make money, so if a shift in wine style will do that, then to each his/her own.".
Using winemaking consultants that can whip up a guaranteed winner in their signature style, regardless of where the grapes grow, can be the safest bet when the financial stakes are high, which tends to be the case in the wine business. Countries sending their wines to the US market could argue that their Americanised lines are also created out of economic necessity rather than desire, much like the director that shoots stale corporate commercials in order to fund her indie feature film.
My retail colleagues are all men who (more or less) favour a Eurocentric focus in wine. For them, Burgundy is king, Champagne is queen, and high scores still get bottles from anywhere into customers' carts. For a Californian store that's been selling to the American public for over four decades, it should be simple to gauge what the American palate likes, but it's not. A huge proportion of our clientèle is men over 55 who are more than comfortable spending over $25 per bottle. Is that an accurate sample of the American public? I think not.
On the other side of the bar, the vendors I work with most are women who represent natural wine producers. For the natural crowd, the consumer demand is now for chillable reds and skin-macerated whites (AKA orange wines). According to Roni Ginach, owner of Roni Selects, producers abroad will lean into these trends. "The cash flow that these types of wines provide means they can make any other wine they want and experiment to their hearts' desire.".
Contrary to what economists want us to believe, what is supplied is not always determined by demand. "There is a very active and vibrant conversation internally in the industry about hybrids and climate change," she says. Ginach is bringing more of these once rare domestic hybrid bottlings from all over the country to California. "So in theory, the chain of command that determines what the American palate will appreciate is producers first, then importers/distributors and finally consumers," she says. Amy Atwood, founder of California-based Amy Atwood Selections, gives an example of that chain going in the opposite direction. Consumers demanded things like bacterial problems with zero added sulphites, organic farming, and low-intervention winemaking and producers have supplied them.
Marisa Brown, LA sales representative of bicoastal Nomadic Distribution, says the American palate is not a monolith. "It's more akin to the human tongue. Different sections respond to different tastes and textures," she says.
As John McCarroll writes in Punch, we cannot blame Parker alone for the sea of basic Bordeaux blends and Napa Cab copies, or whatever today's equivalent is. Why it happens is important but I'm also curious what this manipulation does to our collective understanding and subsequent definition of wines from everywhere.
Previously, thanks to the penchant for "European" grapes, many countries ripped out indigenous varieties in favor of international varieties that were recognisable and thus in demand. When speaking to Palestinian winemaker Sari Khoury for my The Wine Zine profile on his Philokalia Wines, he spoke about the restrictive need for familiarity when introducing unknown native grapes to the wine-drinking public. For example, framing Lebanon's Obeideh as "similar to Chardonnay", so that people can get an idea of what it tastes like puts its flavour profile in a defined box of expectations. Last month, I tried the 2021 vintage of an Armenian Areni rosé that had lost all its pizzazz and depth because it was vinified à la Provence, even forgoing the voluptuous bottle for a high shouldered one. While there has been a shift in favour of indigenous grapes, what we really don't need is another standardised wine.
The American palate – or a section of it – seems to agree. "In the last couple of years I have noticed the biggest shift in people stepping outside the box more, and enjoying the stories attached to the wine. Instead of buying a full case of their favourite Pinot Noir, they're often willing to explore different varieties," adds Marisa Brown.
Not all wines produced by a winery are exported. Wines are prioritised based on what style and price will do well in the destination market. If I've only tried Americanised Greek wine, have I really tried Greek wine? If a Cypriot winery is following a recipe or is punching down with a foreign consultant's spatula, you could argue that it's no longer a true expression of Cyprus, even though it's still technically a product of that land? If we Americans are only presented with bottles that neatly fit an outdated impression of the American Palate, we are drinking a diluted impression of the world. And as far as I'm concerned, diluting wines should be ancient history.
Photo by Zachariah Hagy on Unsplash