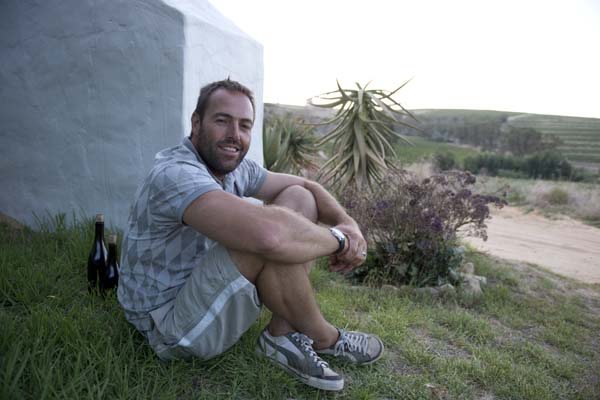 If anything can be said to create a buzz in the South African wine industry, it's the annual announcement of the Platter's Wine Guide's 5 Star Wines. There were 50 of these this year, plus a KWV brandy, which reversed the inflationary trend of recent guides. Platter's is a very good annual overview – indeed it's hard to think of a better comparable guide published anywhere in the world – and it takes its task seriously. I sometimes feel that its ratings are a little indulgent – too many four star wines – but its tasters take the time to talk to producers, often visiting them in their cellars to learn about vintage variations and so on.
The 5 Star wines are often something of a mixed bag, partly because of the way they are chosen. As I understand it, individual tasters assess the wines sighted and can put forward anything they like for a blind 5 Star "taste off" where most of the Platter team takes part. Inevitably, some of the choices feel like committee decisions, where a wine that every one quite likes trumps one that divides opinions. In a sense, the Platter panel is only as good as its weakest and least experienced members. There are a number of first class tasters on the team, but others are insufficiently familiar with wine styles outside the Cape. To put South African wines in context, you need to know how good or bad the competition is.
For all that, this is one of the better Platter's selections. It's good to see some wineries (Iona, Creation, Fram) being recognised for the first time. Nor could anyone argue with the inclusion of wines from Alheit, Crystallum, David Sadie, DeMorgenzon, Fable Mountain, Miles Mossop, Newton Johnson, Porseleinberg, Reyneke, Richard Kershaw, Sadie Family (deservedly named as winery of the year) and The Foundry, all of whom are part of the Cape's new wave of producers. In some cases, I think Platter's chose the wrong wine from a given winery – Sumaridge's whites are better than its Pinot, for instance, and De Trafford's whites are vastly superior to its reds – but that's a quibble.
At times, the list seems to straddle a fence between old and new South Africa, the sort of balancing act that's required of guides that report on a single country's wine industry perhaps. There are some wines I wouldn't include, but a considerable number that I would and to which I gave high scores in my 2014 South Africa Report. For the sake of comparison, I've listed my score for the 5 Star wines I've tasted. Where I tasted a previous vintage of the same wine, the score is in brackets.
My Five Stars would include at least one wine from Cape Point, Cederberg, Constantia Glen, Eagles' Nest, Keet Wines, Mulderbosch, Paul Cluver, Raats, Radford Dale, Rall, Savage, Spioenkop and Steenberg, but that's only my opinion. The Platter's Five Stars aren't perfect, but they stimulate debate and encourage people to buy wines. Long may they continue.
| Platter Five Stars | TA Score |
| --- | --- |
| 2013 Alheit Magnetic North Mountai Mastok Chenin Blanc | 97 |
| 2012 Boekenhoutskloff Syrah | 96 |
| NV Boplaas Cape Tawny Vintner's Reserve | NA |
| 2012 Boschendal Cecil John Reserve Shiraz | NA |
| 2013 Buitenverwachting Husseys Vlei Sauvignon Blanc | 90 |
| 2013 Constantia Uitsig Constantia White | NA |
| 2013 Creation Reserve Pinot Noir | 93 |
| 2013 Crystallum Cuvée Cinema Pinot Noir | 94 |
| 2013 David and Nadia Sadie Aristargos | 95 |
| 2012 De Krans Cape Vintage Reserve | NA |
| 2012 Delaire Graff Botmaskop | NA (92) |
| 2013 Delheim Edelsplatz Noble Late Harvest | 94 |
| 2013 DeMorgenzon Maestro White | 92 |
| 2013 DeMorgenzon Reserve Chardonnay | NA |
| 2012 De Trafford Blueprint Syrah | NA (91) |
| 2013 Diners Club Bartho Eksteen Academy CWG Auction Reserve Vloekskoot Sauvignon | NA |
| 2012 Ernie Els CWG Auction Reserve | NA |
| 2012 Fable Mountain Vineyards Syrah | NA (94) |
| 2013 Flagstone Treaty Tree Reserve White Blend | NA (93) |
| 2010 Flagstone Winery Time Manner Place Pinotage | NA |
| 2013 Fram Chenin Blanc | 93 |
| 2009 Graham Beck Blanc de Blancs | 91 |
| 2012 Groot Constantnia Cabernet Sauvignon | NA |
| 2011 Hartenberg The Mackenzie | NA |
| 2013 Iona Vineyards Chardonnay | 92 |
| 2013 Kaapzicht The 1947 Chenin Blanc | NA |
| 2012 Kanonkop Black Label Pinotage | 97 |
| 2011 Le Riche Cabernet Sauvignon Reserve | 94 |
| 2012 Miles Mossop Saskia | 94 |
| 2013 Mullineux Straw Wine | 96 |
| 2010 Nederburg II Centuries Cabernet Sauvignon | NA |
| 2013 Newton Johnson Vineyards Family Reserve Pinot Noir | NA (95) |
| 2013 Nuy White Muscadel | NA |
| 2010 Oak Valley Mountain Reserve White Blend | NA |
| 2011 Oldenburg Cabernet Sauvignon | NA |
| 2012 Porseleinberg Syrah | 96 |
| 2013 Reyneke Reserve White | 95 |
| 2013 Richard Kershaw Elgin Chardonnay | 94 |
| 2012 Sadie Family Palladius | 95 |
| 2013 Sadie Family Pofadder | 95 |
| 2013 Sadie Family Skerpioen | 94 |
| 2010 Stellenbosch Vineyards Flagship Petit Verdot | NA |
| 2012 Sterhuis Barrel Selection Chardonnay | 93 |
| 2012 Sumaridge Pinot Noir | 89 |
| 2013 The Foundry Grenache Blanc | 93 |
| 2010 Thelema Rabelais | 92 |
| 2013 Vergelegen Reserve Semillon | NA |
| 2011 Vilafonté Series C | 92 |
| 2011 Warwick Estate Cabernet Franc | 94 |