The Cape Winemakers Guild was created in 1982 by a group of winemakers who set out to "improve the quality and standing of South African wines", arguably no easy thing at a time when the country was the skunk of the wine world and sanctions were the order of the day. The Guild has sometimes been regarded as something of an old boys' club, but has improved in recent years with the election of some younger members and – hallelujah! – a couple of great female winemakers in the persons of Andrea Mullineux (below with her husband, Chris) and Rianie Strydom.
It would be inaccurate to say that the Guild's members include all of the Cape's leading winemakers. Eben Sadie and André van Rensburg are noticeable absentees, as are some of the best young names, such as Donovan Rall, Chris Alheit, Dave and Nadia Newton Johnson, Morné Frey, Luke O'Cuineagain, Stuart Botha, Carl van der Merwe and Peter-Allan Finlayson. No doubt they will be asked to join at some point in the future. But it still features many of the best producers in the Cape. And the average age of its members seems to be dropping with every new intake.
The Guild deserves praise, too, for its charitable work through the Nedbank Cape Winemakers' Guild Development Trust, especially its Protégé Programme, which is currently educating eight aspiring winemakers as part of a three-year internship.
The centre-piece of its fundraising activities is its annual auction, when members submit special bottlings for sale. The 2014 auction (held tomorrow, on October 4th) is particularly significant, being the 30th anniversary event. Chairman Andries Burger was in London recently, showing two dozen of the 62 lots to the UK press. There are some excellent wines on offer, many of them bottlings that are unique.
There is increasing interest in the quality of top end South African wines, not only in the Cape, but internationally. The recent Nederburg Auction was the most successful for years, as was the inaugural AfRasia Cape Wine Auction, held in March 2014. So pick up the phone or a paddle and get bidding.
SELECTED LOTS
2013 Ataraxia Under the Gavel Chardonnay (13.12%; Hemel en Aarde Ridge) Sourced from Kevin Grant's own Skyfields block in the Hemel en Aarde Ridge sub-region, this is one of the best Chardonnays I've had from a man who has made his name with the variety. Subtle, refreshing and saline, with deftly interwoven oak and a fresh, tangy finish. Very Burgundian. 94 points
2013 Bartho Eksteeen Vloekskoot Sauvignon Blanc (13.69% alcohol; Hemel en Aarde Valley) The former winemaker at Hermanuspietersfontein has always had an affinity with Sauvignon Blanc, a grape that is often overshadowed by Chardonnay in Walker Bay. This oaked style nods towards Pessac-Léognan, but has a Cape character all of its own. Savoury, grapefruity and pithy with creamy, vanilla oak undertones. 94 points
2012 Beyerskloof Traildust Pinotage (14.47%; Stellenbosch) The grapes for Pinotage specialist, Beyers Truter's red come from a block of bush vines in Bottelary. This is a powerful, inky, plushly oaked wine with a volatile life and oodles of dark, brooding plum and blackberry fruit. The wine is a blockbuster, but has appealingly refreshing acidity. 91 points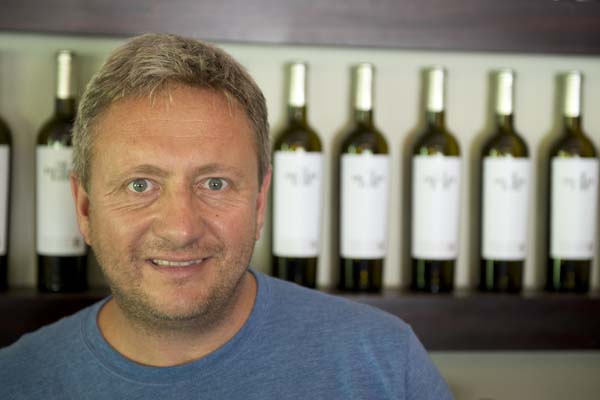 2012 Boekenhoutskloof Syrah Auction Reserve (14.4%; Coastal Region) I'm not sure what distinguishes Marc Kent's Auction Reserve bottling from his equally brilliant regular Syrah. Stylistically, they certainly have a lot in common. This is a serious, smoky, violet-scented red with layer upon layer of flavours of liquorice, garrigue spice, grilled meat and cracked pepper. Beautifully balanced. 96 points
2013 Boplaas Ouma Cloete Straw Wine (10.7%; Calitzdorp) Carel Nel's innovative sweet wine is made entirely from Viognier and it's an intense, unctuous sticky with masses of colour, 183 grams of sugar and concentrated flavours of peach, apricot and nectarine and a top note of volatile acidity. The wine is on the sweet side, but has good balancing acidity. 91 points
2013 Cape Chamonix CWG Reserve Chadonnay (13.13%; Franschhoek) Cape Chamomix is an exception to the rule that most of the best cellars in Fransschhoek source their grapes from elsewhere. Gottfried Mocke makes a brilliant range of wines in what is a cool site for the valley. This is a typically complex, minerally Chardonnay, showing flavours of citrus peel and oatmeal. 94 points
2013 Cape Point Vineyards CWG Reserve White (13.5%; Cape Point) Duncan Savage used grapes from the Isliedh and Semillon Vineyards on the windswept slopes of the Cape Point property for this Bordeaux-style blend of equal parts Sauvignon and Semillon. It's a savoury, sappy white that takes time to unfurl in the glass, with subtle oak notes and creamy, lees-derived texture. 94 points
2012 Cederberg Teen Die Hoog Shiraz (14.5%; Cederberg) David Niewoudt is one of those winemakers who are equally adept at producing delicate whites and strapping reds. This belongs in the latter camp: a powerful, thunderous, age-worthy red with gutsy tannins and oak and firm black-fruited flavours. It's a compact wine that needs time to develop in bottle. 92 points
2012 Ernie Els CWG (14.5%; Stellenbosch) Louis Strydom's wines tend to occupy the riper end of Stellenbosch reds, typified by this strapping blend of Cabernet Sauvignon with 30% Shiraz (included for the first time) and 10% Merlot. This is a big, bold wine with lashings of mocha oak, sweet blackcurrant and bramble fruit and serious tannins. 91 points
2010 Hartenberg CWG Auction Cabernet Sauvignon (14.85%, Stellenbosch) 100% Cabernet Sauvignon, 100% Stellenbosch. This has plenty of varietal character, as you'd expect from such a good terroir, but the alcohol seems a little prominent on the nose and palate. Spicy and concentrated, but a little more freshness wouldn't go amiss here. 88 points
2013 Jordan Auction Reserve Chardonnay (13.5%) (13.5%; Stellenbosch) Gary Jordan's auction Chardonnay comes from the same vineyard as his acclaimed Nine Yards bottling. The Jordan style has freshened up in recent vintages, and that's reflected here. It's still a rich, flavoursome style, with characters of stone fruit and butterscotch, but the acidity is appealingly refreshing. 93 points
2011 Jordan Sophia (13.5%; Stellenbosch) A blend of the best barrels from Gary Jordan's Cobblers Hill red mixed with some reserve Cabernet Sauvignon, this is rich, structured Bordeaux blend of mostly Cabernet Sauvignon with 30% Merlot and 22% Cabernet Franc. It will appeal to fans of Napa Cabernet perhaps, but I found the centre of the wine a little hollow. 89 points
2011 Kanonkop Paul Sauer CWG (14.74%; Simonsberg) Paul Sauer is among the Cape's most celebrated Bordeaux style blends; Abrie Beeslaar (below), its winemaker, one of the superstars of the South African wine scene. Nothing is out of place here: it's balanced, poised, subtly oaked and complex with underlying minerality and savoury tannins. One to age for 10+ years. 95 points
2013 Kleine Zalze Granite Selection Chenin Blanc (14.65%; Stellenbosch) A single barrel selection from a granite-based block on the Helderberg, Johan Joubert's Chenin epitomises the quality of the best modern examples of the Cape's leading white variety. Aromatic, stylish and concentrated, with attractive oak, notes of apple and baking spices and tangy, mineral-edged acidity. 94 points
2011 Luddite Auction Reserve Shiraz/Mourvèdre (15.26%; Walker Bay) No one would ever accuse Niels Verburg of making delicate wines. His reds, as their name suggests, are concentrated, artisanal affairs that eschew finesse in favour of power and ripeness. I find this a little too dry and pruney, with firmish tannins. Maybe it just needs a barbecue to show at its best. 88 points
2013 Mullineux The Gris Semillon (13.47%, Swartland) A new departure for Andrea Mullineux, one of the leading lights of the Swartland Revolution, who specialises in Rhône varieties. Sourced from a 55-year-old block on the Paardeberg, this is a stunning white: herbal, textured and stylishly understated, with notes of beeswax and clove and a smoky, gunflint undertone. 95 points
2011 Neil Ellis Auction Reserve Pinotage (14.47%; Jonkershoek Valley) Neil Ellis's wines deserve to be much better known than they are. His touch is equally good with a range of grapes, even normally tricky Pinotage. This expresses the Pinot Noir side of the grape's personality, with lovely red berry fruit, some plum, appealing oak, fine tannins and focused acidity. 93 points
2012 Paul Cluver Auction Selection Pinot Noir (13.8%; Elgin) Taken from the highest Pinot vineyards on the Cluver farm in Elgin, Andries Burger's red is a blend of three new clones (667, 113 and 115). It's a taut, slightly minty style with a touch of reduction, good freshness and attractive raspberry and pomegranate fruit flavours. 91 points
2013 Paul Cluver Wagon Trail Chardonnay (13.5%) A whole bunch pressed Chardonnay from a south-west facing vineyard, this shows why Andries Burger's Chardonnays are among the best in the Cape. Savoury, complex and refined, with stone fruit flavours underpinned by citrus-like acidity and embellished by a creamy note from 15% malolactic fermentation. 94 points
2013 Rijk's CWG Chenin Blanc (14.82%; Tulbagh) Pierre Wahl's Chenins are made without malolactic fermentation, but are quite "worked", nonetheless, with lots of toasty oak, creamy lees, a touch of butterscotch, some clove spice and attractive apple and pear fruit. Essence of Cape Chenin, albeit one made in a fuller, richer style. 93 points
2013 Strydom Family Wines Triple 7 Pinot Noir (14.28%; Napier) You can taste the presence of 10% whole bunch fermentation in this complex, herbal, savoury Pinot Noir from Rianie Strydom. Sweet, supple and balanced, this truffley, complex red comes from a region (Napier) that is not normally associated with Pinot Noir, but may well be in future. 93 points
2013 The Drift Mountain Farm The Heartbreak Grape Pinot Noir (14%; Overberg) Bruce Jack is not afraid to use fairly prominent oak on his reds, including this Pinot Noir from his farm in Overberg. It's quite a big wine, with structure, sweet fruit and an overlay of vanilla. More dry red than Pinot Noir perhaps? 87 points
2010 Tokara Tribute (14.5%; Stellenbosch) Miles Mossop has used the grapes from his two best Cabernet blocks at Tokara for this wine, blending them with 5% Malbec. The result is delicious: fine, balanced and aromatic with notes of cassis, graphite, mint and cedarwood, refreshing acidity and stylish, textured tannins. 95 points
2007 Vriesenhof Cabernet Sauvignon (13.79%; Stellenbosch) I've had some great new releases from Vriesenhof in recent years – the Grenache is a wine to look out for – but this belongs to a different era. It's a rather old fashioned style, with hints of burnt rubber, some leafy sweetness and a firm, faintly drying finish. The acidity and tannin should enable it to age in bottle. 85 points
For more information to go The Cape Winemakers' Guild's website