Considering its total lack of vineyards, London's long-established position in the wine world might seem surprising. But this has proved to be London's strength; historically there has been no local pride, patriotism or short-sightedness to cloud judgement. Unlike many wine regions where you can only drink local, when it comes to London, you name it, you can get it.
It's not just the diversity of wine that puts London on the map, it's the variety of places to enjoy it. There are two neighbourhoods in particular that are currently worth a visit: St James's and Hackney. They couldn't be more different.
Just around the corner from Buckingham Palace is St James's, a particularly venerable and wealthy part of town. St James's Street, its main thoroughfare, is a noisy, busy road lined with tall buildings of various grand architectural styles. Walk downhill past the yacht agents, riflemakers' shops and men in suits and you'll approach St James's Palace – you might even catch the Changing of the Guard. This is London's Old World.
St James's is home to two of London's oldest and most respected merchants: Berry Brothers & Rudd (BBR) and Justerini & Brooks (J&B). The former established in 1698, the latter – the young pretender – in 1749. They're not just old, they're mighty: J&B's turnover is in excess of £50m; BBR's is more than double that.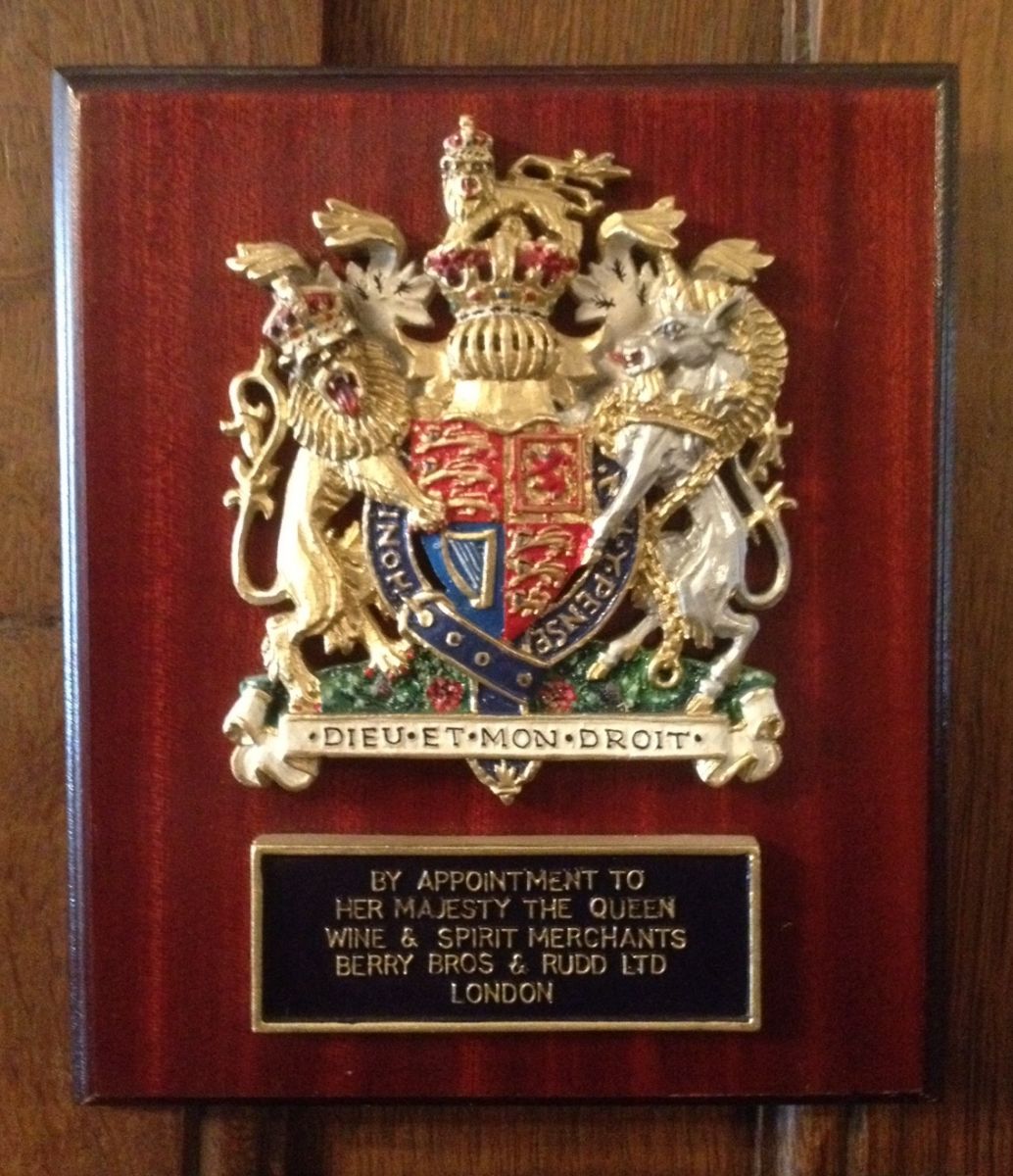 At both, you'll be greeted by well groomed young men sporting smart suits and smart accents. Both companies hold the Royal Warrant; both rely on Bordeaux and Burgundy for much of their business; both are built on long-term relationships with clients and suppliers. Their glossy en primeur catalogues read like a who's-who of the region under offer. Though they observe each other from opposite sides of the street, Giles Burke-Gaffney, Buying Director of J&B, insists "we co-exist rather nicely… there is some competition there, but it's healthy competition."
If you fancy a glass of something in this part of town, the choice is limited. Most of the locals would simply go to their Club, but you have to be a member of course. One option is a hotel or restaurant bar such as The Stafford or The Ritz. A better choice might be the 1707 Wine Bar inside upmarket department store Fortnum & Mason, which sells flights of interesting wines by the glass (their wine department is worth exploring too). When it comes to drinking the stuff, in general you're better off heading east.
The journey from the West End to the East End takes little more than half an hour, but the wine scenes are poles apart. Not in terms of quality – you can find great wines in both if you look – just in style. The smaller areas of Hackney Central and Dalston within the Borough of Hackney are where most of the action is. It is a larger and more varied terroir than St James's. And it is seeing more and more shops and bars springing up all the time. Hackney is London's New World.
Ten years ago, Hackney was best known for its Murder Mile; now it's better known for its food scene and nightlife. The population couldn't be more mixed. Much of the building stock is residential, and though some is boarded up, there is a feeling of community here not present in the West End.
Broadway Market is hipster central; moustachioed men on fixed-wheel bicycles, bobble hats in June, graffiti everywhere, busy policemen. It is now home to a wine shop, Noble Fine Liquor, opened nine months ago by two Kiwis, Liam Kelleher and James Noble. Kelleher says this area now offers "the perfect clientele – people that want to experiment" and for whom the origins of food and drink are increasingly important. They stock almost exclusively Old World labels and a number of natural wines, with plenty of names that would catch the eye of the wine lover: Raveneau, Foillard, Dard et Ribo, Emidio Pepe, G. Rinaldi, Lopez de Heredia… the list goes on.
Natural wines tend to be shunned by the big companies out West. For Burke-Gaffney at J&B, they are "too much of a lottery"; Mark Pardoe MW, Wine Buying Director at BBR, is also apprehensive "we would do what we would call 'due diligence' before we leapt in… Our job I think is to offer an informed and considered opinion and not necessarily to be right at the vanguard." With RAW Fair, the annual natural wine celebration, operating down the road in Shoreditch it might be tempting to proclaim that Hackney is all about natural wine, but the reality is more complex.
There won't be much natural wine being poured at new bar Sager & Wilde for example: "we might have a couple of exceptional ones…" says co-owner Charlotte Sager-Wilde "but the bulk is inconsistent". She and her partner Michael Sager-Wilde are still buzzing after their wildly successful pop-up bar last winter down the road in Shoreditch. Their permanent home will be opening in a month or two.
They will continue their model of adding a small fixed cash margin rather than a percentage margin to glasses and bottles of top-end fine wine, making it relatively inexpensive and attainable. It was "a very strange dynamic" that unnerved visiting older wine trade professionals, Charlotte says – "people thought we were a bit mental". They will also be offering wine on tap. And no beer: "no compromise!" Michael proclaims with a smile.
"This is the only place where we could open" says Charlotte, due in part to the open-minded foodie scene, but also since rents are cheaper in this part of town allowing for experimentation. Nonetheless, the bar will need to be busy to make it work. Several nearby restaurants with strong wine lists have felt the same way about opening in Hackney (Brawn, Raw Duck, Entrepôt, Viajante), not to mention wine shops (259 Hackney Road, Borough Wines, Bottle Apostle). Many seem to know each other; there is a sense of camaraderie.
Rather than saying something about a change in local attitudes to wine, this burgeoning interest seems to be due to a change in the Hackney demographic. But we may be seeing some movement away from the longstanding British prejudice against wine: "there's been a bit of a change, a shift within wine" says Kelleher at Noble Fine Liquor. Canadian Julie Campbell, owner of wine bar Vinvixen in Dalston agrees: "it's gentrification more than anything… but the popularity of wine has certainly risen in the past few years."
Although many of the newer players in Hackney are keen to play with new business models, extreme wine styles and unusual promotions, this isn't unique to the East. Pardoe is keen to point out that "Berry Brothers may be seen to be a very traditional operation… but a little bit of digging will reveal that the undiscovered underbelly of the wine trade is also available from us as well… We carry wines from every little unusual corner of the world" including China and Brazil.
The energetic wine shops and bars of Hackney are doing Londoners a service by helping them get into good wine; the St James's scene helps London remain an abundant source of the very best from the greatest estates. That both are thriving suggests a positive outlook for the London scene as a whole.
When it comes to wine tourism, London is rarely on the list of unmissable destinations. But what it lacks in beautiful vineyards and shiny stainless steel vats it makes up for with a huge diversity of drinking opportunities. St James's and Hackney are just two local scenes. Things are changing fast; I'll be keeping a close eye on developments. Mark Pardoe MW predicts a bright future for London: "London as a wine hub… continues to grow and sustain a very high level of interest and appetite… diversity is exciting, and to be encouraged."
Listen: 'London is the place for me' Lord Kitchener (with a little help from DJ Yoda)