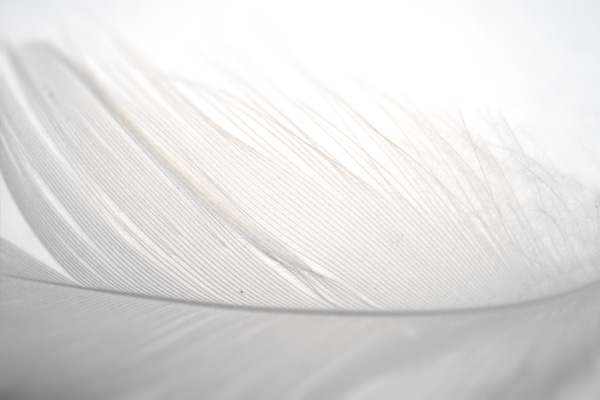 'Hello, sir, and welcome to the Chardonnay country club.' I've heard some silly things in my time, but naming a Napa Valley golf and tennis complex after a grape variety takes some beating. In the US, where the world's favourite variety has been exploited as an all-purpose marketing tool, the C word is everywhere. There are shampoos called Chardonnay, children called Chardonnay and, for all I know, Chardonnay-flavoured condoms. In the UK, too, there was a character called Chardonnay in Footballers' Wives.
No wonder some Californian winemakers have begun to talk of Chardonnay fatigue. One of them, the iconoclastic Randall Grahm of Bonny Doon, even went so far as to create an 'ABC' movement (short for Anything But Chardonnay) a few years ago in an attempt to promote other white varieties. Some hope.  hardonnay's popularity is unstoppable – and still growing by the vintage.
Chardonnay may not be the most-planted grape in the world – that honour belongs to Spain's Airén – but it's hard to think of a single Chardonnay-free zone. Apart from the obvious sources such as France, Chile, Australia and the US, you can find it in Kenya, Denmark, Bolivia and China. Such is the grape's ubiquity, especially in the southern hemisphere, that it is easy to overlook the fact that Chardonnay is also a very special grape. You may not have realised it, thanks to the refusal of the French appellation authorities to allow the word Chardonnay to appear on labels, but it is behind some of the world's greatest whites: Corton-Charlemagne, Le Montrachet and Bâtard-Montrachet.
In Burgundy, the grape's spiritual home, the variety's subtle interaction with a range of climates and soil types can produce flavours of stunning individuality and complexity. Here, Chardonnay has a status that is almost iconic. In the early 19th century, Napoloen's soldiers marching down the route nationale in the Côte de Beaune used to salute the vineyard of Le Montrachet as they passed.
Chardonnay is a chameleon of a grape. Parts of its appeal is its ability to produce wines with different levels of complexity, flavour and, of course, price. Chardonnay can be dry, sweet, sparkling, refined, rich, oaked, unoaked, buttery, minerally and a thousand things in between, depending on how and where it is made. Chardonnay starts at £3.99 and finishes somewhere in the stratosphere.
The point about Chardonnay – and I reckon this is the key to its popularity – is that it is so dam reliable. Unlike Sauvignon Blanc, Chemin Blanc and Riesling, all good supporting actors in the white variety show, Chardonnay makes palatable wines virtually everywhere. Add richness, what wine buffs call 'mouthfeel', and a natural affinity with oak, and you have a reliable recipe for success. No wonder growers like growing it, winemakers like making it and consumers like consuming it.
Chardonnay is easy to pronounce and, at a basic level, understand. More than any other grape it has helped to launch the modern mania for so-called varietal wines, where the name of the grape variety is prominently displayed on the label, making it easier for wine lovers to track down their chosen tipple. Most commercial Chardonnay is soft, full-bodied and gentle, with none of the sharp acidity you find in Sauvignon Blanc and Riesling. It will usually have a degree of oakiness on the nose and palate, although an increasing number of producers are choosing to make the grape in an unadorned, splinter-free state.
Chardonnay has conquered the wine world in a very short time: 40 years ago there was very little Chardonnay in South Africa, Spain, California, Chile, Australia, New Zealand, the Languedoc-Roussillon and Eastern Europe, all of which churn out large quantities today. To take one example: Chardonnay didn't make it to South Australia, one of the centres of modern New World Chardonnay production, until 1973. Then, the grape was pretty much confined to Burgundy and Champagne.
These two regions produce the crispest styles of Chardonnay: Chablis in Burgundy and comparatively rare Blanc de Blancs in Champagne (most Chardonnay is blended with other grapes in this world-famous sparkling wine area). There are classic aperitif wines, although oaky Grand Cru Chablis can successfully partner main courses, too. At the other end of the spectrum stand warm-climate Californian and Australian Chardonnays with lashings of sweet tropical fruit and much lower acidity levels. You could serve these with a barbecue or Cajun-style food. Somewhere in the middle, stylistically speaking, you'll find Chilean, Italian, Vin de Pays d'Oc and South African Chardonnays, which are your best bet with pasta, fish, pork and chicken dishes.
That said, it is difficult to generalise about the Chardonnays of a given region or country, as the grape responds well to manipulation in the vineyard and cellar. As a result, it's getting harder to tell Chardonnays apart, both at the top end and the bottom. Over the past decade, producers in the New World have sought out cool, Burgundian-style climates in places such as the Casablanca Valley in Chile, Hermanus in South Africa, the Yarra Valley, Margaret River and Mornington Peninsula in Australia, Oregon, Santa Barbara and the Sonoma Coast (USA) and Marlborough, Kumeu, Hawke's Bay and Nelson in New Zealand. Top New World names include Aristos and Tabalí (Chile), Hamilton Russell and Ataraxia (South Africa), Oakridge and Cullen (Australia), Flowers, Au Bon Climat and Domaine Drouhin (USA) and Kumeu River, Te Mata and Neudorf in New Zealand.
For all that, there is something really special about white Burgundy. You may have to pay more for a bottle of the best stuff, but when it's great, very few wines from the New World come close. Top Chablis, Meursault and Puligny-Montrachet have an intensity, complexity and harmony that is unique. Try the wines from Fichet, Ramonet, Lafon, Roulot, Fontaine-Gagnard, Dauvissat, De Montille and Coche-Dury.
Lower down the pecking order, it's worth looking out for wines from the Mâconnais region (especially St Véran) and lesser Côte d'Or villages such as St Aubin and St Romain, especially in good recent vintages such as 2008, 2009 anmd 2010. To drink white Burgundy at its best, surrounded by friends, with great food on the table, is to sup with the gods. I don't know about you, but I won't be joining the ABC movement just yet, thank you.
Crib sheet
TASTES OF: citrus fruit, melon, peach, pineapple, butter, nuts, vanilla, minerals, toast, depending on where and how it's made.
GOES WITH: fish, chicken, pork and pasta. The riper New World examples can stand up to lamb and beef.
ALSO KNOWN AS: Chablis, Meursault, Puligny-Montrachet, Mâcon Blanc, blanc de blancs Champagne.
COSTS: Anything from £4.99 to £1000 a bottle (yes, a bottle) for a wine from the fabled Le Montrachet vineyard in Burgundy.
DO SAY: 'The thing about Chardonnay is it's a reliable as a drought in the Sahara.'
DON'T SAY: 'Isn't that the name of a shampoo I used in California once?'